About Our Company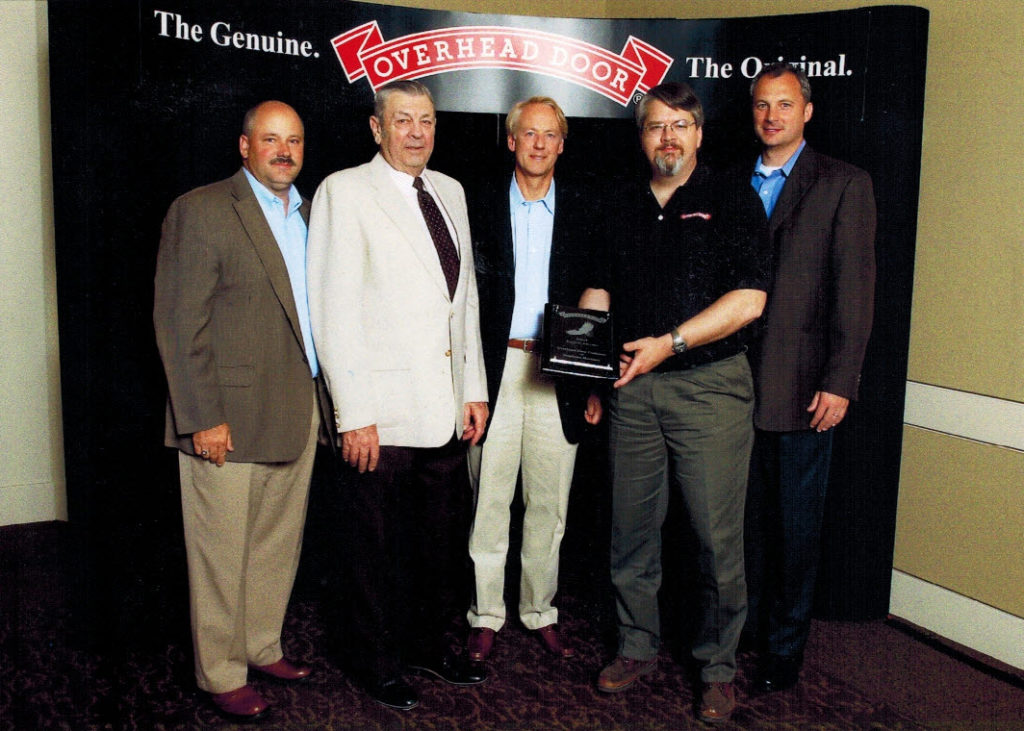 With the hope of making a better life for his family and a strong belief in the entrepreneurial spirit that has made this country a great land, Buford Madsen founded his garage door business from modest beginnings in 1964 while also working as a local firefighter. Making his new business his passion and a symbol of his work ethic, Mr. Madsen continued to grow his company for the next 20 years when Overhead Door Company recognized his hard work and service to the Montana community and invited him to join their team. Our company has been a proud member of Overhead Door's ribbon family since 1987. We are now a 2nd generation family business, with his son Steve continuing his legacy of providing the community with quality service and quality products at a fair price. Steve has been a vital member of the team since before the merger with Overhead Door and he has more than 30 years of service invested in the business himself and is now the President and Manager.
Making customer service our number one goal, as well as selling the best products available, Overhead Door Company of Southern Montana continues to serve Billings and the surrounding area. Whether your needs are to repair your garage door or garage door opener, add another remote control or keypad, replace an existing small or large residential garage door or garage door opener, a large commercial project like the Billings Metra remodel and the new Fed Ex hub, or a project that requires some custom work done, we will make you proud that you chose our locally owned and operated company. We are here to serve you. Our motto has always been "We sell the Best and Service the Rest!"
About Overhead Door
You won't find his name in history books, but Overhead Door Corporation's founder, C. G. Johnson, invented the upward-lifting garage door in 1921 and the electric garage door opener in 1926. For nearly 90 years, the Overhead Door brand has stood for product quality and expertise, as well as professional service.
Today, Overhead Door is one of the most-recognized and -respected brands in the garage door industry. With our nationwide network of more than 450 authorized Ribbon Distributors, we are a leading provider of overhead and garage door systems, and we continue to lead the way with innovative solutions and unmatched professional installation, service and support that keeps customers coming back.
From commercial and industrial overhead doors and access systems to residential garage doors and openers, Overhead Door combines quality, dependable products with reliable service to consistently give home and business owners confidence and peace of mind.